Bringing Life to the Nations
Life Connections International (LCI) is a 501(c)(3) non-profit organization that promotes worldwide humanitarian outreach; establishes lasting partnerships between ministry resources; communicates God's vision for a unified church; and facilitates teaching, training and support of churches and para-church organizations worldwide.The work of this ministry is sustained through the prayer, volunteerism, and generous giving of people like you. You can make a tax-deductible donation by either mailing a check to the address below, or using the Pay Pal service accessed by clicking the donation button below.Checks can be made payable to: Life Connections International Address:
Life Connections International
23823 Malibu Road Suite 50-111
Malibu, CA 90265
Questions?
Email: info@LCIBringLife.org
Phone: 310-429-2058
Please note:
We thank you for the blessing of any donation you may make. If you desire, you may specify that your donation be applied to a particular ministry or mission field. Life Connections International may use up to 10% of your donation to fund administrative and operating costs. In the interest of good financial stewardship, if the area of your choice is well-funded, Life Connections International may re-route part or all of funds donated to other areas of greater need.
---
Dear friends,I found an easy way you can help Life Connections International. We are signed up with Good Search. www.goodsearch.comWhen ever you are on that page and you put Life Connections International as your charity and you start searching the internet it will raise funds for LCI. You can make it your homepage also. Every little bit helps!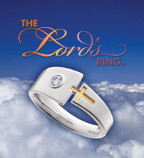 The Lords Ring